This is a Sponsored post written by me on behalf of
NECTRESSE™Sweetener
for
SocialSpark
. All opinions are 100% mine.
Are you an avid sugar substitute user? Or maybe you are looking to start substituting something else for sugar in recipes. If you answered yes to either of these questions, than let me introduce you to my new go-to artificial sweetener: NECTRESSE™Sweetener
Now I know there are so many sugar substitutes out there, you're asking yourself, why should I try this one? Well, I'm about to tell you. What makes NECTRESSE so special is it is made from real fruit! Monk fruit extract to be exact. Plus, it's 100% natural and zero calories per serving. Yep, you read that correctly...ZERO!

From the maker of Splenda® Sweeteners, this brand new product derives its natural sweetness from the monk fruit, a small green melon that has grown on lush vines in remote mountain regions in Asia for hundreds of years. Deliciously sweet monk fruit extract is combined with the perfect blend of other natural sweeteners to bring you and your readers the rich sweet taste of sugar without all the calories.


It is 150 times sweeter than sugar and can be used in baking and cooking for no calorie sweetness, or even in your favorite beverages. (This is the part I love since I am an iced tea fanatic). NECTRESSE is available in both convenient single-serve packets (40 servings) and easy to hold canisters (140 servings). And it is now available at your local grocery, drug stores, supercenters and online for $3.99 for the packets and $6.99 for the canister.
But don't just take my word for it. NECTRESSE also has a spokesperson I think you will recognize. Here is what Lisa Ling had to say about it~
"From the moment I tried NECTRESSE™ No Calorie Sweetener, I loved it. Not only is it all-natural and calorie free, it was incredibly delicious! Made with deliciously sweet monk fruit extract,

NECTRESSE™

Sweetener tastes like sugar and satisfies my sweet tooth in a way that fits my healthy lifestyle and is yummy too. In fact, I love it so much that I bring it with me everywhere I go. If you were to look inside my carry-on, you would find packets of NECTRESSE™ Sweetener!"
So of course I wanted to try this for myself, and what better way than in one of my favorite things...iced tea. And even better, flavored iced tea!
Spiced Iced Tea
6 c. water
1 tsp. whole cloves
1 inch cinnamon stick
3 tea bags (I use Earl Grey)
12 packets NECTRESSE
3/4 c. orange juice
1 TBS lemon juice
Lemon slices for garnish
Combine water, cloves, and cinnamon in a medium sauce pan. Bring to a boil. Remove from heat. Add tea bags, cover and let steep 10 minutes. In another saucepan combine orange juice, NECTRESSE, and lemon juice. Bring to a boil. Strain tea into orange juic mixture. Serve over ice and garnsih with lemon.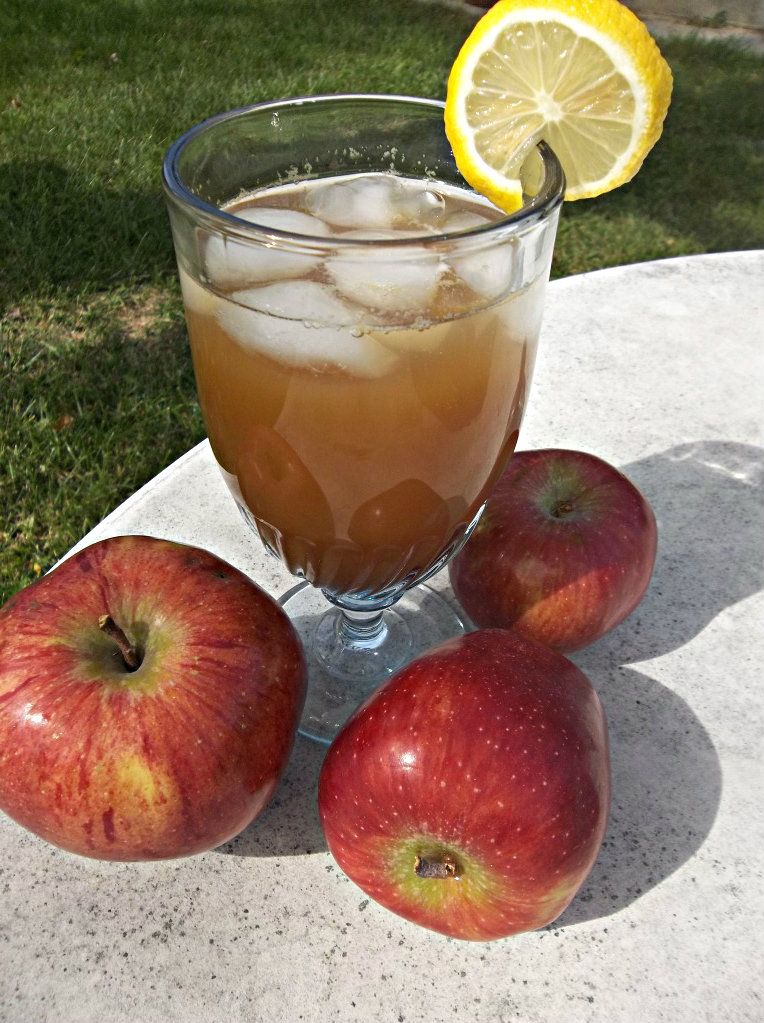 I love that I can add sweetness to my favorite fruit teas without guilt. NECTRESSE provides the sweet taste I'm looking for, great flavor and knowing it's all natural gives me peace of mind. That means I don't miss the sugar at all.
If you would like a chance to try this new sweet sensation in your home in all your favorite dishes, be sure to get your FREE sample of NECTRESSE™Sweetener.