Ok, so that's not 100% true. Today's "recipe" isn't actually a recipe, it's more of a method. One of our favorite things to order at a steakhouse is the wedge salad. The one in Fort Wayne that we frequent that treats us w/ this is
Lonestar
-- and they do it better than almost any other place we've had it. Most recently was during a "date night" around Christmas time; and since we haven't stopped talking about how much we enjoy it. So I decided to try them at home, with the same exact same ingredients they use, but you could really use any of your favorite salad ingredients and have a different "flavor" each time!
Wedge Salad
1 head iceberg lettuce
Real bacon bits
Blue cheese dressing
Green onions, sliced
Roma tomatoes, chopped
Cut lettuce into 4 wedges. Put dressing on top and add toppings.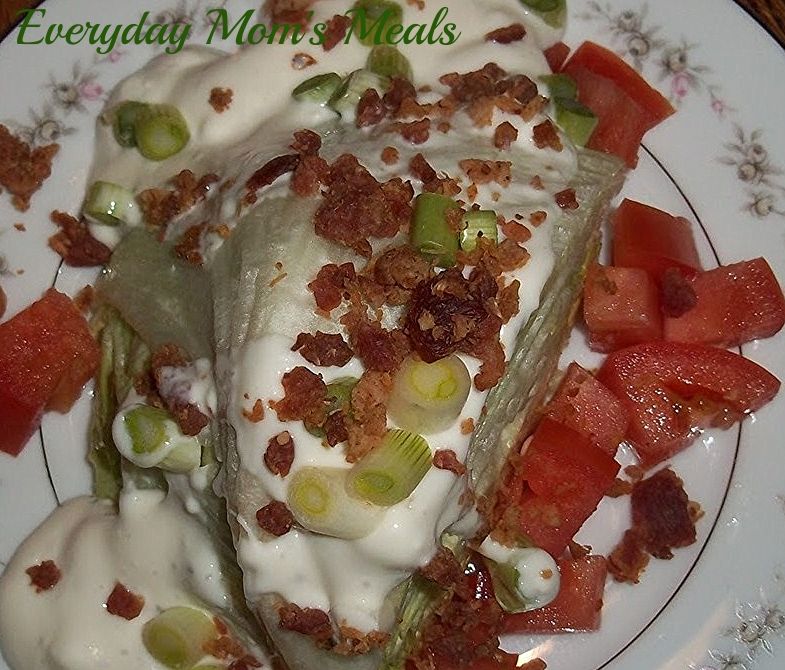 Pin It