If you're a long time reader of EMM, you've heard me refer to our family as "tater lovin' people" too many times to count. Yep, we've got a reputation. What can I say? It's one we accept and even celebrate like a badge of honor.

And in that spirit, I have yet another potato side dish recipe to share today. These are so easy to make, but so packed with flavor. You might not guess it from the simplicity of the ingredients, but they will make your taste buds sit up and take notice!

I think this would be a great one to keep around come the holiday rush too. Maybe not for the actual holiday meal, but for all of those "extra" holiday parties that come up between Thanksgiving and New Year's. Especially if there are ones you have to travel with a dish for. These would take a car ride beautifully!

If you enjoy other herb/spice combinations, you could easily adapt these to fit those, no problem. However you make them, they are going to be easy and yummy...two things I love almost as a good tater!
Zesty Red Potatoes
6 large red potatoes, thinly sliced, about 1/4"
1 stick butter, melted
1 small onion, thinly sliced
1/2 tsp. red pepper flakes
1 tsp. dried parsley
Salt and Pepper to taste
Chives, for garnish
Preheat oven to 400. Spray a 9 inch square baking dish with nonstick spray. Layer potatoes and onions, seasoning each layer with salt and pepper. End with potatoes on top. Mix butter with red pepper flakes and parsley. Pour over potatoes. Cover with foil. Bake 25 minutes. Remove foil and bake an additional 20-25 minutes until browned and potatoes are tender. Sprinkle with chives.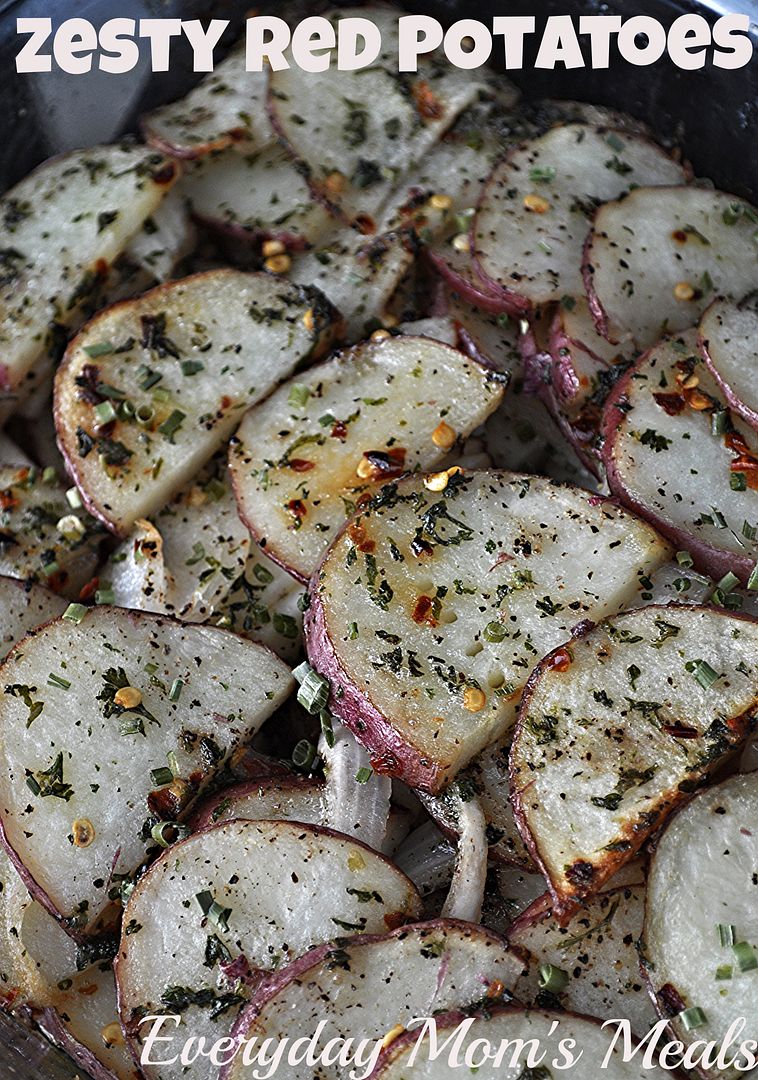 Disclaimer: As a Field Editor of Taste of Home, I share my own thoughts and opinions of this recipe. I am not a paid employee.