I am so blessed to have this career that brings my family fun days to spend together making memories to last a lifetime. The most recent adventure of ours?
The Amazing Corn Maze and Pumpkin Patch
.
Just about 30 miles north of Fort Wayne, nestled in the little town of Waterloo, Indiana is the most wonderful family farm where the whole family can enjoy a day of autumn inspired fun!
This isn't your typical corn maze. We're talking about 12 acres of twists and turns in a maze that is like a work of art, this year celebrating Indianapolis Colts kicker, Pat McAfee!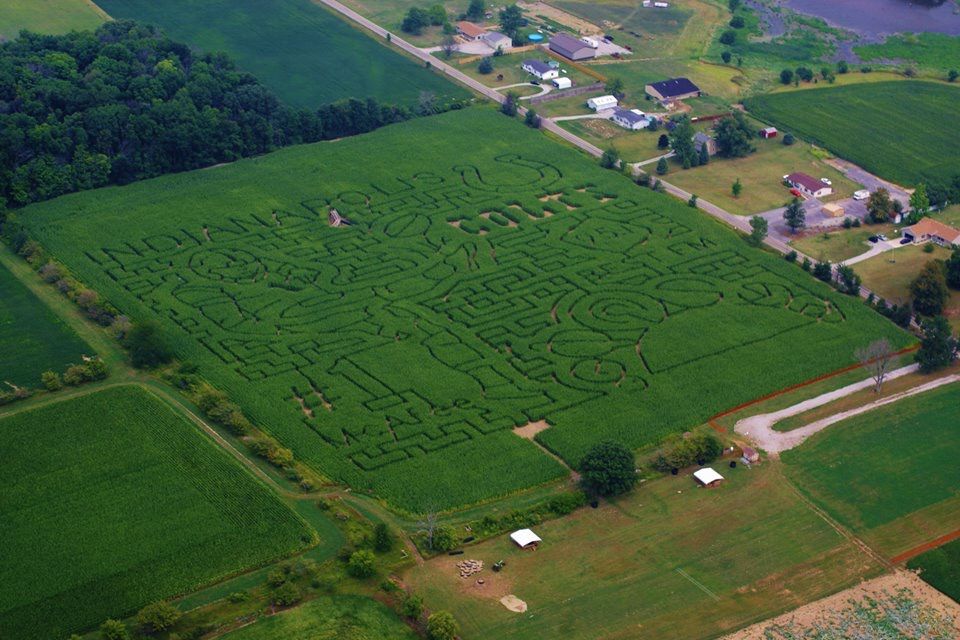 Plus, within the maze you will find games to play, quizzes to answer, and much more!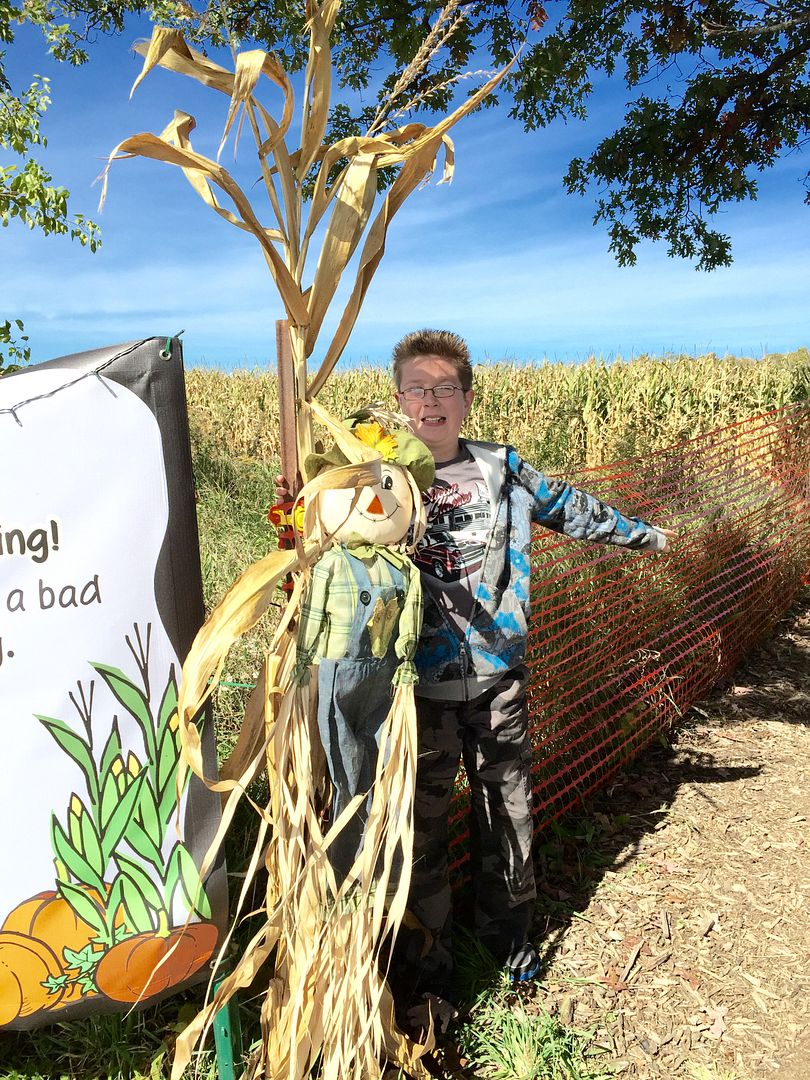 Don't worry about getting lost! They have "corn cops" patrolling the maze to answer any questions and help you find your way. Although, little man, did enjoy the "warning sign" the beginning.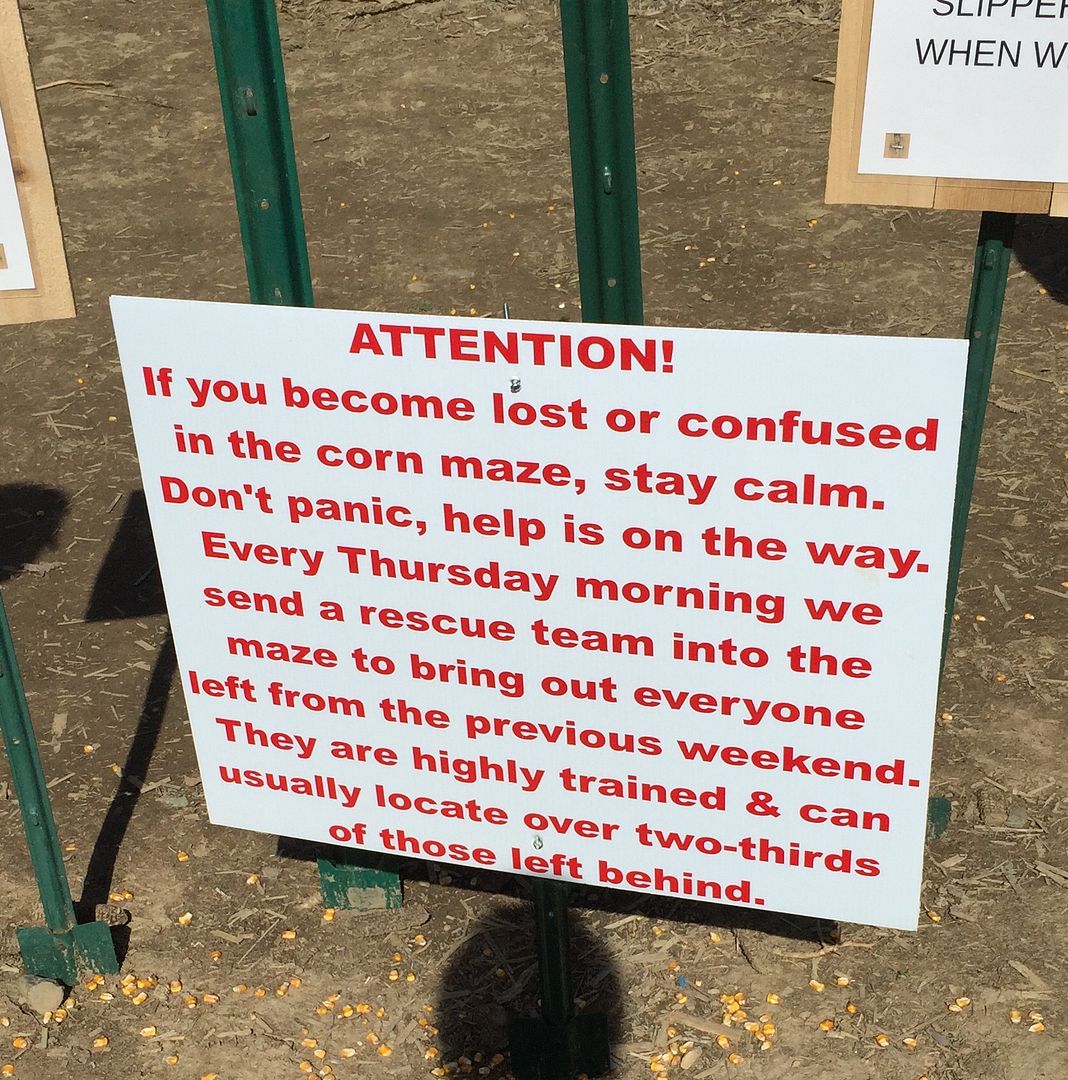 The 10 year old found this hilarious!
And throughout the maze you will find checkpoint so you can see your location on the map, and decide your next move!
He was a very good guide!
But even the best of guide, will find a dead end or two in this maze...it's unavoidable!
The first dead end. He wasn't happy. Lol
Oh, and be sure to stop by Checkpoint #6 where you will find a super fun slide, and amazing lookout bridge where you can get an incredible view!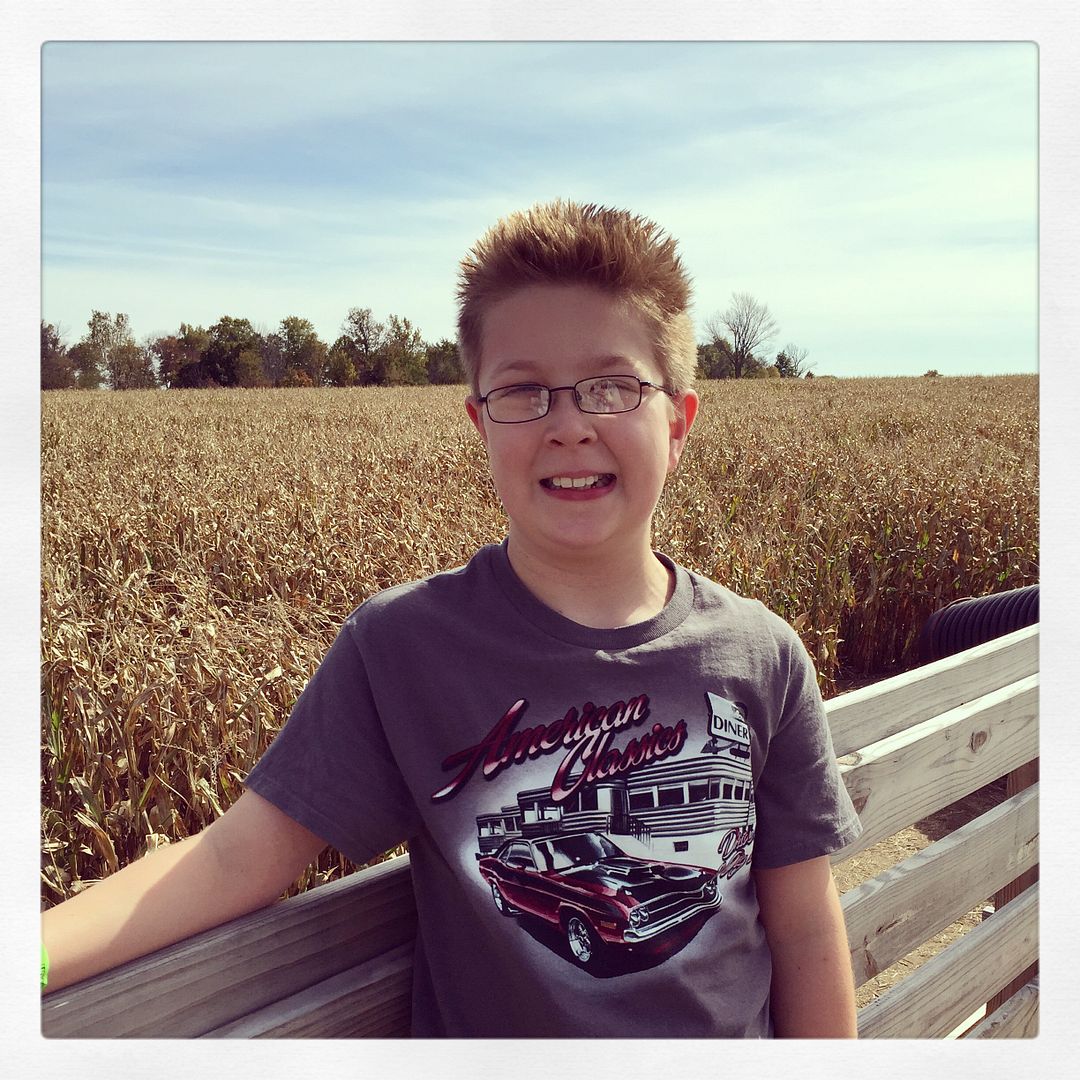 When you have found your way through the maze, be sure to stop by the activity center for fun farm games!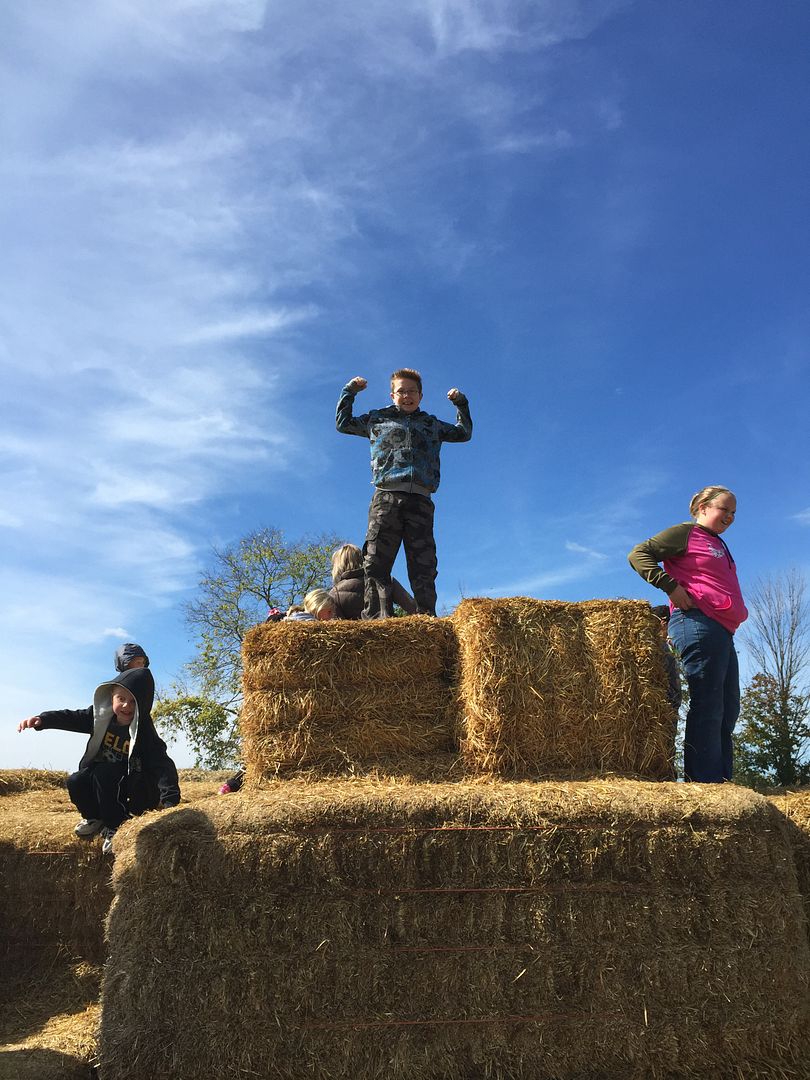 His favorite was the mountain of straw to climb!
Wheelbarrow races with Daddy!
After your hay ride (Yep, they have those too!), be sure to stop by their concession stand for a yummy snack before you grab a wagon and head out to their HUGE pumpkin patch! Home to one of Indiana's largest patches, it has over 75 varieties of pumpkins and gourds to choose from! Big to small, round to oblong, white, orange and in between, there is something for the whole family!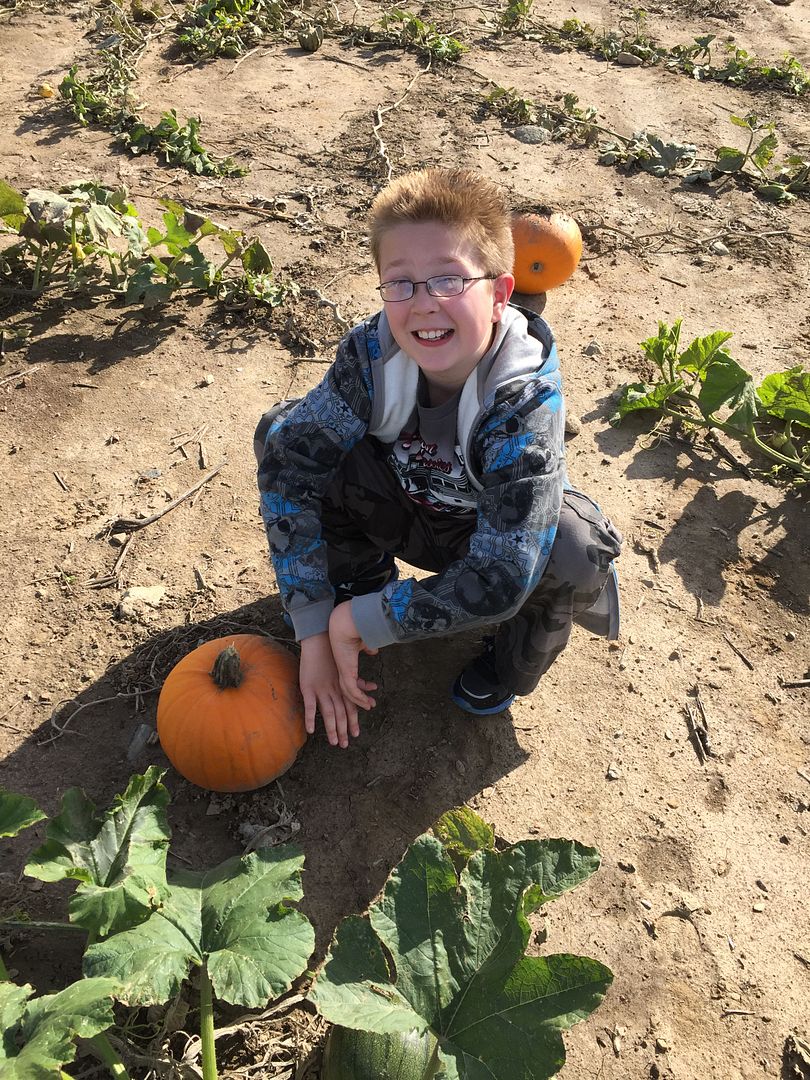 We had such a fun time, I can't thank the folks at the
Amazing Corn Maze
enough for having us out!! Be sure to check them out on
Facebook
and
Twitter
to plan your visit soon!
Disclaimer: I received free admission for my family in exchange for this feature. All thoughts and opinions are my own.