With the days getting colder by the minute, and the fact that we had our first snow fall last week, (And while it only lasted a brief amount of time, melted right away, and the sun came out after, it was still SNOW!) we all have to face the fact that winter is almost here; and before we know it, we'll be shoveling ourselves out of the house on what will seem like a daily basis. Well, except for those of you in Florida and other "tropical" states. For you.....well, my mom always said if I can't say something nice, not to say anything at all....) I'm always on the lookout for warm and comforting after school treats for Alex; and if Mommy can enjoy it too, all the better. We love Nutella. That is no surprise to anyone reading this. So you can imagine how thrilled I was when my cousin Tricia over at
Recipe Roundup
, showed me a brand new Nutella recipe she found. I immediately "pinned" it to my board on
Pinterest
, and couldn't wait to try it. This ingenious drink came from
Cookin' Cowgirl
and I am eternally grateful! It was SO yummy and the perfect thing to warm a monkey up after a cold day!
Nutella Hot Cocoa
from Cookin' Cowgirl
2 c. 2% milk
3 TBS Nutella
1 tsp Hershey's Cocoa Powder
1/4 tsp ground cinnamon
1/8 tsp vanilla
Pinch salt
Mini Marshmallows or Whipped Cream, optional
In a small sauce pan over low heat, warm milk. Once warm, whisk in Nutella and stir until smooth. Add cocoa, cinnamon, vanilla and salt. Continue to whisk until it comes to a boil. Pour into mugs and top w/ marshmallows or whipped cream.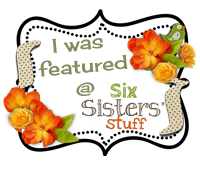 Beverages at Very Good Recipes
Pin It