This is a Sponsored post written by me on behalf of
GiftCard.com
for
SocialSpark
. All opinions are 100% mine.
Have you started checking items off that Christmas shopping list yet? I will admit I am well on my way to being done with everyone on my list! (I know some of you are hating me right now. That's okay!!) But if you are like me, and so many others around the world, you have one thing on your list that shows up multiple times...Gift Cards!
Let's face it, in today's busy world, gift cards are a great gift. They are easy to buy, require little wrapping, and who doesn't love getting a card with "free" money on it to shop til they drop? I love getting gift cards, but I also love giving gift cards; and now I have a new one stop shop for all those gift cards on my shopping list~ GiftCard.com

GiftCard.com is the largest online store only focused on gift cards with hundreds of brands and thousands of designs. GiftCard.com is a one-stop shop offering popular retail gift cards, Visa Gift Cards and e-Gift cards, which can be delivered by email or text message. Here you can get gift cards for every single person on your list. You can find dad's Lowe's card, to your niece's Old Navy one to the little ones' Toys R Us card! And many, many more!
Plus, you can personalize cards too! I love that feature. While I don't find gift cards impersonal at all, I know some people do, but this way you can make it absolutely 100% personal for the recipient. They will know you put that little extra thought into it, and really wanted to give them something that was all theirs, and treat them to a day of shopping!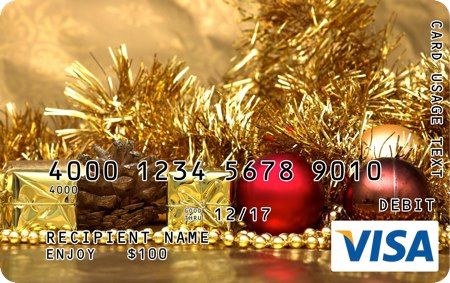 So if you have some gift card giving to do this holiday season, be sure to stop by GiftCard.com. If you stop by and look around, be sure to comment here with what you found, and how much you loved your experience! Oh, and be sure to follow them on Twitter too: @GiftCardLab