Thank you to Fruitshoot for sponsoring today's post, but my love for their delicious juice is all my own!
When my son entered kindergarten 4 years ago I knew it was going to be my job to make sure his lunchbox was filled to the brim with yummy things he would not only enjoy, but look forward to eating every day. Every. Single Day. Well, now that he is almost done with 3rd grade, I can tell you coming up with new and fresh ideas can sometimes be taxing on this mama's brain. That's why I am so thankful for great products, like
Robinson's Fruitshoot
, that do the work for me!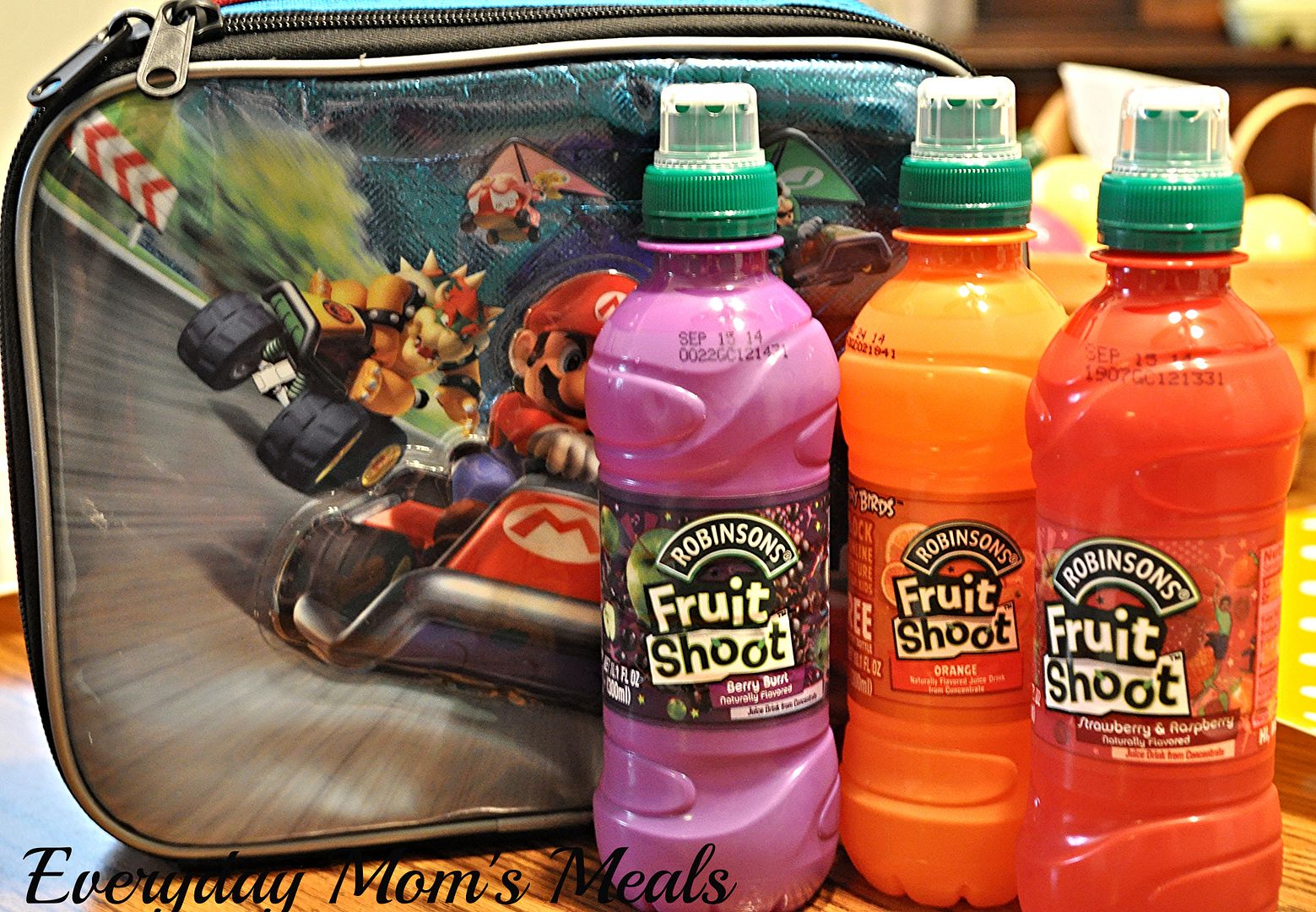 This fun hydration drink is perfect for energetic, independent kids who desire fun on the go. It contains real fruit juice, no high-fructose corn syrup, and no added sugar or natural flavors.
Fruitshoot lets moms balance the hydration their kids need with the taste that they love, making hydration fun for kids and easy for moms.
Fruitshoot also features an innovative no-spill cap (no more juice stains in the car!) making it easy for kids to be independent and on the go. These vibrant fun colored bottles come in tasty flavors of Orange, Apple, Berry Burst, and Strawberry/Raspberry.
So, how do I keep him looking forward to opening his lunch box every day? Here are a few tips!
1. Involve the kids! Let them help to pick out what to pack every day.
2. Keep a "stash" of lunch box go-tos, This makes it easy for the kids to choose from, and lets you know you have things on hand to pack without a trip to the store.
3. Pack a variety of what I call categories:
* A "main" dish. This can be a sandwich, meat with crackers, leftover pizza, etc.
* Something crunchy. Pretzels, chips, crackers, peanuts, etc.
* A fruit or veggie, or both. Applesauce, celery, carrots, dried fruit, grapes, etc.
* Extra dairy. String cheese, yogurt, etc.
*Something sweet. Jello, cookies, granola bar, etc.

4. On special days, include a little note from Mommy. Birthdays, holidays, big test days. Let them know you're thinking about them!

5. Indulge every one in a while. For my son, it's a huge treat to have something chocolate included in his lunchbox.
If you make a packed lunch fun for kids, they are more likely to gobble it all down, enjoy every bite and keep coming back for more. They are working hard at school and need the fuel great food and drinks provide, but need to enjoy it too. Thankfully, they get both with
Fruitshoot
.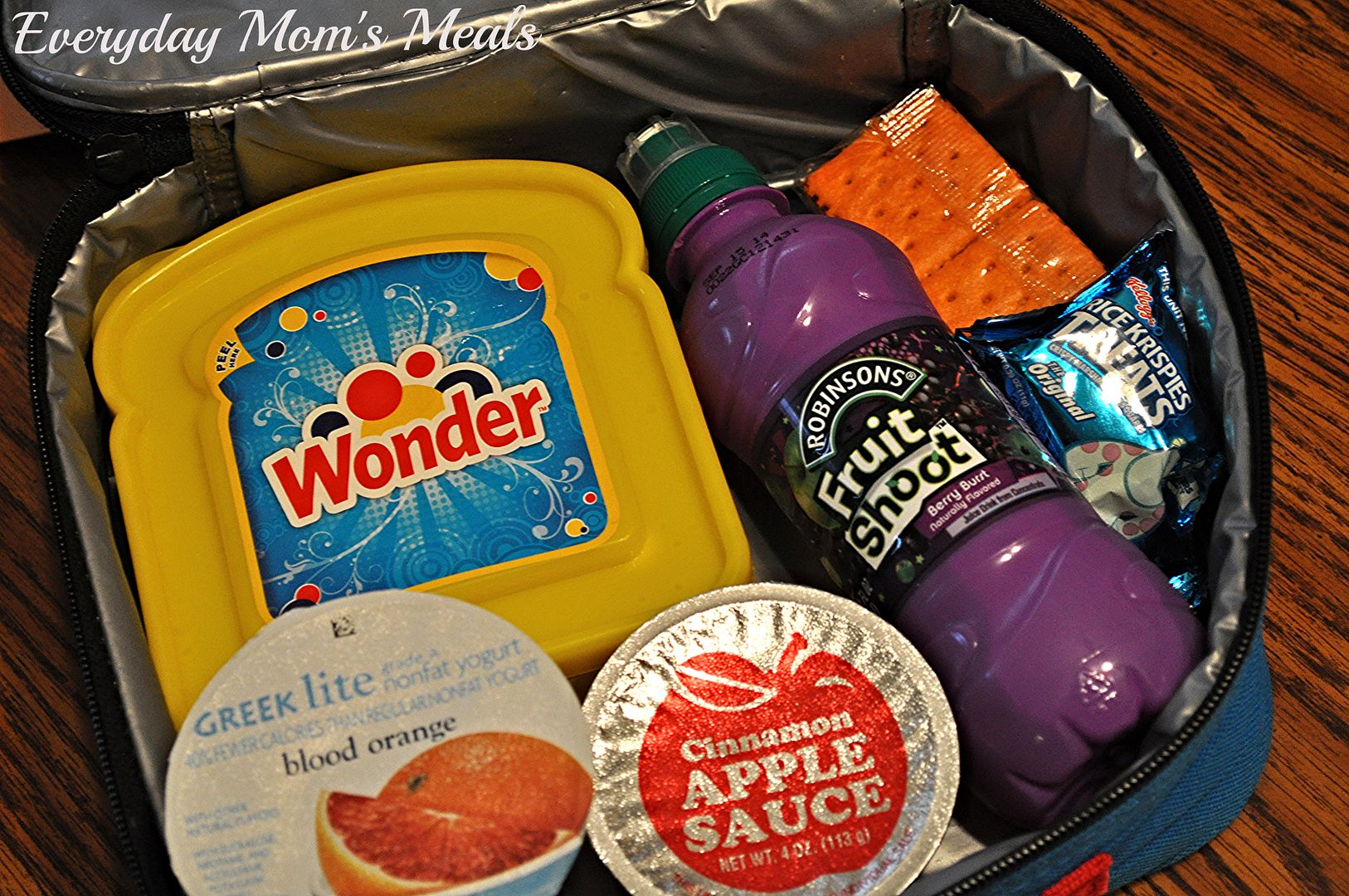 So, where can you buy Fruitshoot? It can be found at the following retailers:
Walmart, KMart, Kroger, Lowes Foods, Harris Teeter, Dollar General, Family Dollar, Spartan, Speedway, Meijer Gas, Sheetz, Kangaroo, WilcoHess, Handee Hugo, Family Fare, Giant Eagles, Marc's, Dave's, UDF, Traxx, Redi Mart, J Clarks
How do you keep your kids' lunchboxes filled with nutrition and fun?