Anyone who reads this blog on a regular basis knows it's a common even to have Alex in the kitchen with me. I love finding recipes that he can not only enjoy eating, but help me make, creating memories in the kitchen that will last a lifetime. And now, thanks to
Eggland's Best
that same idea is spreading like wild fire!
Whether eggs are the star of your child's breakfast, or maybe a nutritious after school snack, it is so important to keep kids energized during and after school hours by providing them with foods packed with nutrients, such as vitamins E, D, B-12 and omega-3's By choosing Eggland's Best, you're getting eggs that are fresher, taste better, and contain more vitamins and nutrients.
By using EB eggs in everything from breakfast, to snacks, to sweet treats, it's easy to sneak extra nutrients into your child's diet, keeping them energized, focused and strong.
Compared to ordinary eggs, EB eggs contain more than double the omega-3s, which studies have found may boost attention in kids under 12. Plus, with ten times the vitamin E, a key antioxidant for strong immunity, EB eggs can help to ward off those sick days.
The folks at EB
know the day doesn't end after the bell rings, so you'll be excited to hear their eggs pack four times the vitamin D, helping the body absorb calcium for strong bones on and off the field. They also have only 60 calories while ordinary eggs have 70 and also contain 25% less saturated fat, -helping to keep kids light on their toes
.
So let's get those kids into the kitchen to make something yummy they will love to eat, and you can feel good about giving them!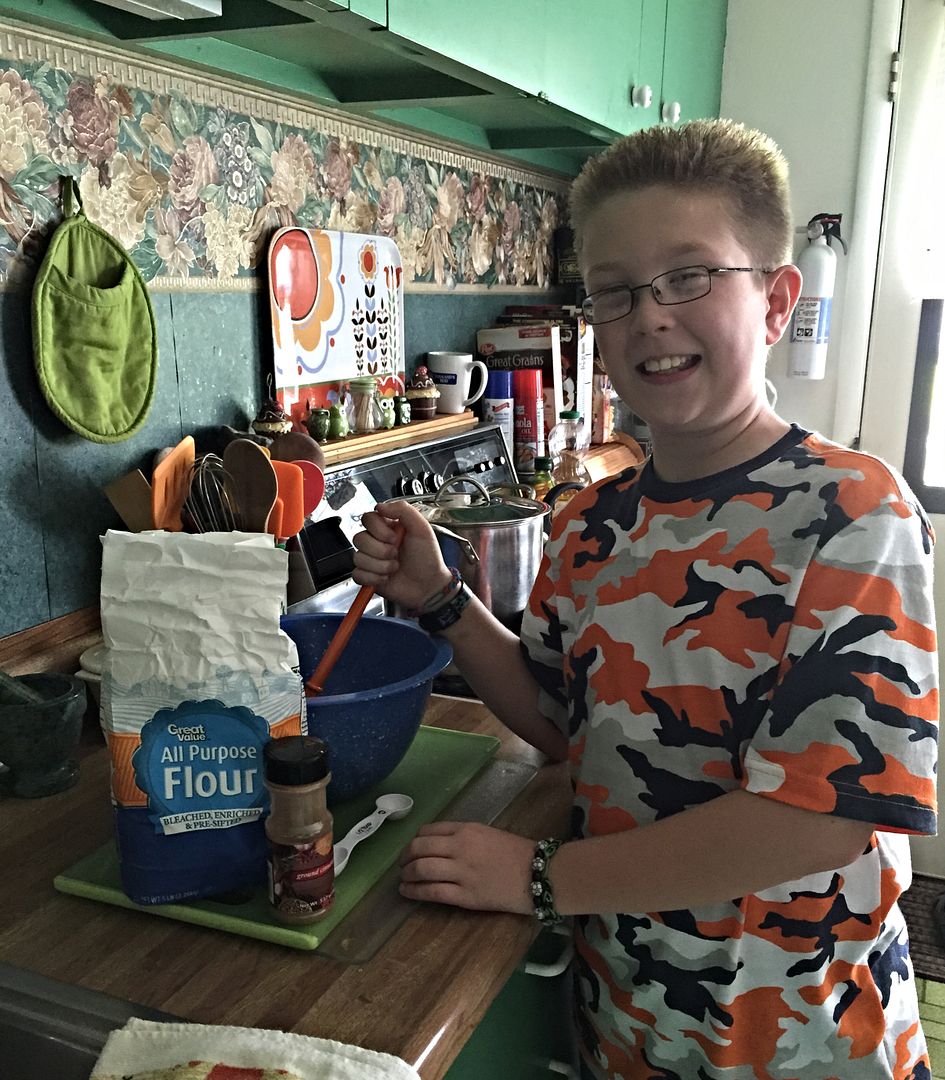 This is a great recipe to start with! I love muffins. I love how versatile they are. I love that one batch can go so far because you can give them to kids morning, noon or night. Need a quick breakfast? Done. Maybe even on the go? Done. Kids want a after school snack? Done. Want a dessert that is also nutritious? Done. Oh, and want a recipe you can have fun with your kids making together and enjoying every single minute? Done.
The flavors of fall have come to a muffin, and you're going to love every bite!!! Plus, my friends at Eggland's Best have a fun prize pack to give to one lucky EMM reader, Just scroll below the recipe to see how you can win!

Pumpkin Cinnamon Streusel Muffins
1 stick butter, room temp
Topping:
1/3 c. packed brown sugar
Glaze:
Preheat oven to 350. Line a muffin tin with muffin papers. Beat 3/4 c. brown sugar, white sugar and 1 stick butter with an electric mixer until smooth and creamy. Add eggs. Beat. Add water and pumpkin. Beat until well incorporated. In a medium bowl combine flour, baking soda, salt, 1 tsp. cinnamon, ginger and nutmeg. Mix well. Slowly combine into pumpkin mixture. Mix until smooth. Scoop into muffin tin, filling each vessel about 2/3 full. In a small bowl combine ingredients for topping. Using fingers, mix until crumbly. Sprinkle over muffins. Bake for 20-25 minutes or until toothpick comes out clean. Remove to wire rack to cool. In a small bowl, combine powdered sugar and water. Mix well. Drizzle over cooled muffins.
Makes 18 muffins
To Enter: Leave a comment telling me what your favorite kid approved recipe you would use Eggland's Best eggs for. Be sure to leave an email address so I can find you.
Contest Ends: October 8, 2014
(1) Lucky Winner Will Receive:
(2) Coupons for 1 FREE Dozen EB Eggs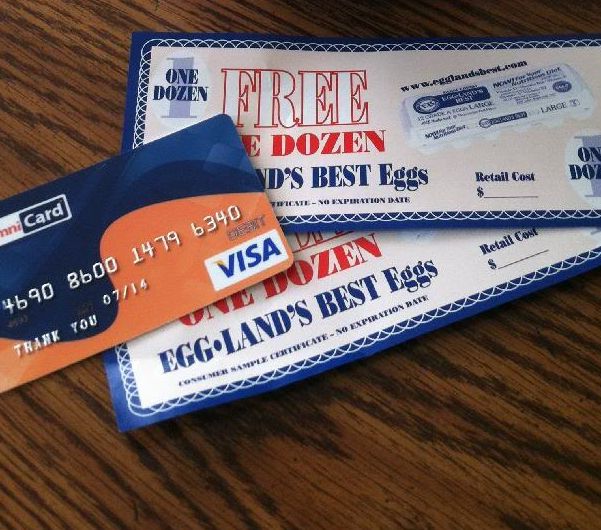 Disclaimer: The Eggland's Best information, coupons, gift card, and additional gift pack have been provided by Eggland's Best.